The SecondWrite Sandbox Automatically detects evasive and anti-analysis malware by combining OS-level and program-level characterization with machine learning and big data.
The SecondWrite Sandbox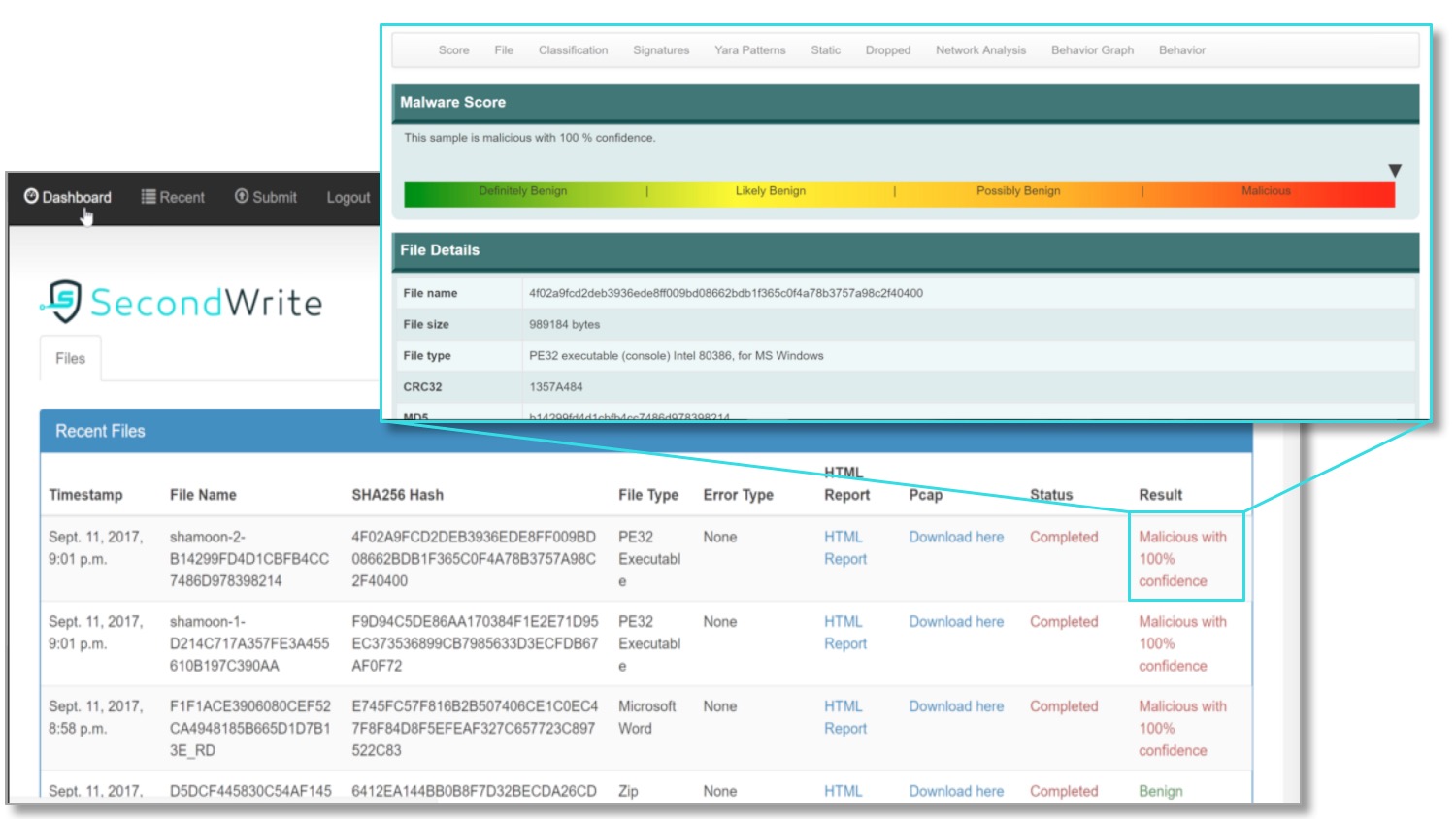 SecondWrite Sandbox Dashboard
YOUR ENTERPRISE
Improve the productivity of your enterprise Security Operations Center (SOC) and Incidence Response (IR) teams.
SECURITY COMPANIES
Improve your IDS, SOC, IR, and Threat Intelligence product offerings.
DOES YOUR PRESENT SANDBOX:
Give you too many false alerts ?

Miss a lot of actual malware ?

Not capture all behaviors present in a sample ?



TRY THE SECONDWRITE SANDBOX

1 of 40 featured startups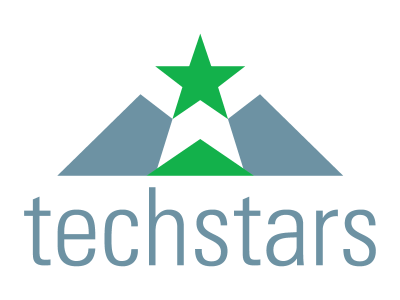 1 of 3 winning companies among 30 applicants
How it works
We eliminate blind spots in automated malware analysis solutions by performing deep program introspection.
Our sandbox fully automatically analyzes malware at an unprecedented depth, by eliminating blind spots in other solutions.
Files, Attachments, URLs
Are sent to SecondWrite Sandbox which can be in the cloud or on-premise 
Patented Technology
SecondWrite Sandbox leverages patented technology and performs a complete code exploration forcing malware to be revealed 
Report & Score
A report and probability score is automatically generated providing detailed analysis and a list of indicators of compromise (IOCs) 
---

Evasive malware successfully defeats existing cyber-security solutions by hiding itself inside sandboxes and then launches attacks on live systems. It hides itself using novel zero-day strategies such as launching an attack only on intended victim computers or on specific dates. Existing solutions are constantly struggling to keep a pace

We are proud to announce that SecondWrite's sandbox product is launching in general availability today! SecondWrite's sandbox is enterprise software for automated malware analysis. By employing patented binary-rewriting technologies, it can detect and analyze zero-day malware without signatures, including sophisticated evasive and anti-analysis malware undetectable by other means. Customers can