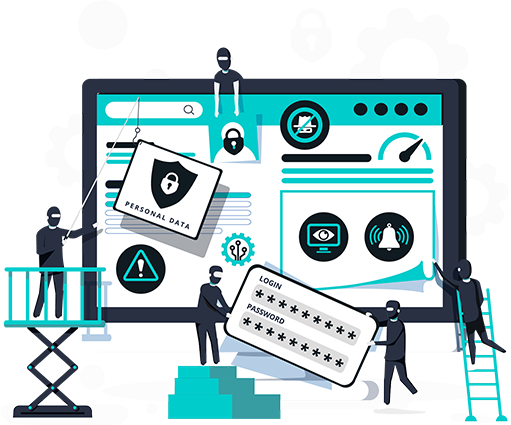 Next – Generation malware analysis
Built for Enterprise SOC's and Security companies
Detect zero-day malware with few false positives, and when needed – get detailed actionable intelligence on malware.
↓ Get to know our products ↓
(For quick malicious/benign verdicts on any number of files or websites)
● Industry-leading detection rate that beats AV tools, with few false positives.
● Scales to millions of files per day at an affordable price.
Security and software companies –

● OEM the DeepView Scanner to integrate into your software product to detect malicious files and websites.
● Use the Scanner to triage files quickly from you SOAR platform – reducing alert fatigue by flagging false positives from Endpoint and Network Security tools.
(Get actionable intelligence with a detailed JSON and HTML report for each file or website submitted)
● Contains a wealth of information including dynamic Indicators of Compromise (IOC's), YARA patterns, MITRE ATT&CK classification, malware classification, file system behavior, and network behavior
● Uncovers behaviors of evasive malware by using our patented Forced-Code Execution (FCE) technology
Security and software companies –
● OEM the DeepView Sandbox to enrich your threat intelligence, provide customers malware reports on demand, or use for threat hunting.
● Use the DeepView Sandbox to accelerate Reverse Engineering, and/or for attack damage assessment, remediation and response.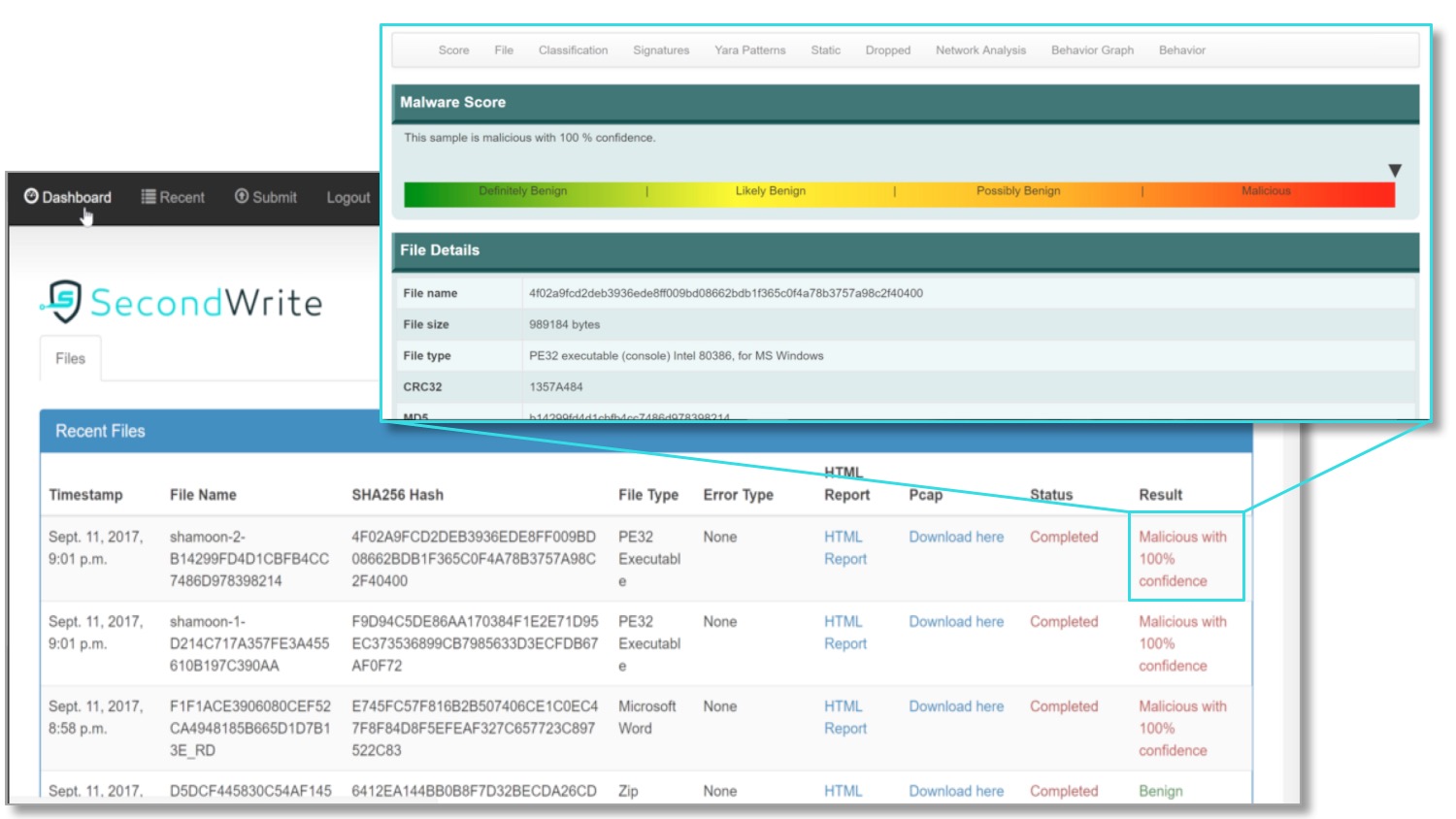 End-Point & Network Security Vendors (IDS/HIDS/NIDS)
Get definitive verdicts on "unknowns" or "suspicious" files & URLs
Security Analysts / Threat Hunters
Get a jumpstart with details on observed malicious behavior*
MSSPs/SOARs
Reduce alert fatigue with highly accurate verdicts & API integration
Enterprise SOCs/NOCs
Leverage your Level 1 security analysis with attack specifics in reports
Threat Intelligence Providers
Get definitive verdicts plus detailed attack data to enhance your threat intel
*malicious behavior: dropped/read/written files, network traffic, IPs/DNSs, called/executed code, sniffed/scanned user interactions, registry changes
Is your current malware detector or sandbox:
☐ Missing elusive, evasive, hidden malware?
☐ Getting too many false-positives?
☐ Missing details to remediate malware attacks?
☐ Getting results auto-loaded to your backend?
☐ Missing 100% coverage due to evasive code?
With DeepView Scanner & Sandbox:
? Patented methods expose evasive, elusive, hidden malware
? Verdicts combine machine learning and signatures based detection, minimizing false-positives
? Specifics in detailed reports are actionable & traceable
? REST API supports auto-submittals & selective retrievals
? Unique, patented methods force all code to execute for analysis
Whether It's 10… 100… 1,000… 10,000… 1,000,000 Files
DeepView Scanner and Sandbox Analyzes Many Common Files and Websites In Parallel
Find out for yourself with our easy 1-2-3 trial approach

*Datasets of randomly selected malicious files are available for evaluation purposes
"We are detecting 100's of malware files per day with DeepView Sandbox; these are typically are zero-day or evasive techniques that our other detection methods cannot definitively resolve."
– Jerry Mancini, COO at Fidelis Cybersecurity

Copyright 2020, SecondWrite, Inc.  All rights preserved.