5c334953fe87a0c6c8115f4b5f1655e005e8b5d5e3bd9903c19a666e3c0c76ef (SHA-256)
Malicious with 98% Confidence
SecondWrite's DeepView Sandbox analyzed this file – a Microsoft Word DOC – this week and declared it to be malicious. At the time of its discovery, leading malware detection vendors had not identified this file as malicious. A link to the full report with descriptions and details is below.
Some key highlights and indicators follow.
Type of Malware: Virus
An office file wrote an executable file to disk
Office has Embedded Executable (Most likely in an OLE Object)
The process wrote an executable file to disk which it then attempted to execute
Drops a binary and executes it
Executed a process and injected code into it, probably while unpacking
Evasiveness Indicators:
Attempts to repeatedly call a single API many times in order to delay analysis time
Tries to suspend sandbox threads to prevent logging of malicious activity
Checks adapter addresses which can be used to detect virtual network interfaces
Checks amount of memory in system, this can be used to detect virtual machines that have a low amount of memory available
Queries for the computername
Other Compelling Indicators:
A process created a hidden window
Allocates read-write-execute memory (usually to unpack itself)
Performs some DNS requests
Looks up the external IP address
Creates a suspicious process
MITRE ATT&CK Indicators:
| | |
| --- | --- |
| MITRE Tactic | MITRE Technique |
| Command and Control | Remote File Copy |
| Defense Evasion | Hidden WindowProcess Injection |
| Discovery | System Network Configuration DiscoveryVirtualization / Sandbox Evasion |
| Privilege Escalation | Process Injection |
Selection from The Report: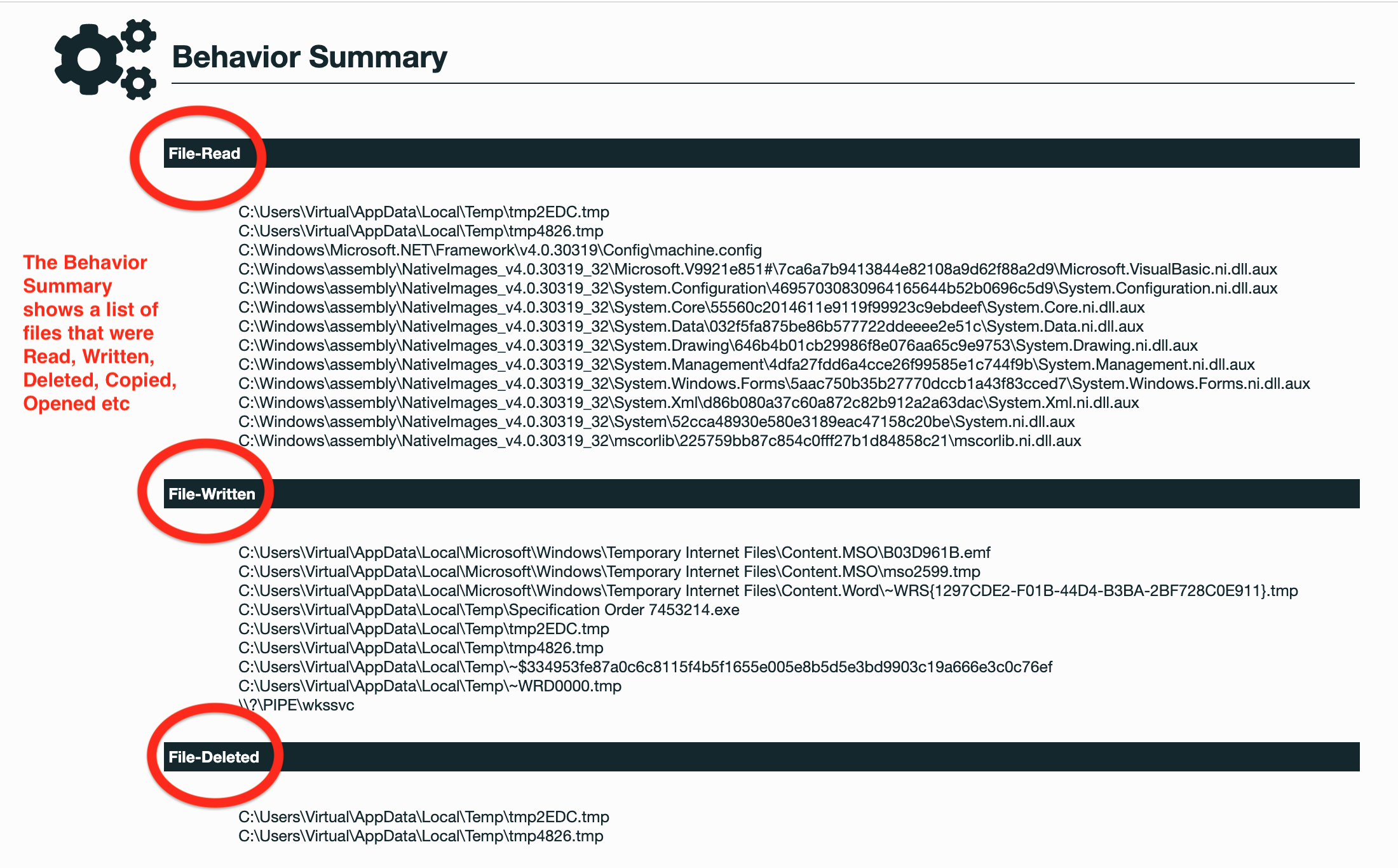 See Full Detailed Report:
Malware Of The Week is sourced by DeepView Sandbox using SecondWrite's patented techniques of Forced Code Execution, Program Level Indicators, and Automatic Sequence Detection.